JOYATO  takes great pride in providing exceptional customer service. And, for us, that means getting your order out fast and processing returns even faster.
Once your order placed, we'll arrange the delivery in 48 hours, no more than 72 hours for special circumstances. You will receive an email with the order tracking number 
The delivery time is 3 to 5 days once the payment is confirmed. It is important to mention that the delivery time does not depend entirely on us so that inconveniences beyond our control may arise which affect the delivery time of the parcel. However, we will do everything possible to anticipate these scenarios and thus deliver all your purchases on time.
Our shipping policy is simple – we select the most secure, fastest service based on your location upon order, and is often fulfilled by the local warehouse. That helps us keep costs down for you and for us.
Haven't received your order? Pls contact us by email or leave a message in the message box below, we'll contact you for the first time.
It is the customer's responsibility to track their order using the tracking number. In case of any problem, you should notify support@joyato.com
Any questions? Contact us, Email :support@joyato.com .we strive to provide you with a 5-star experience, and we're ready to help with whatever you need.
If you want to make any return, please contact us at support@joyato.com with your name, order number and reason why you would like to return your order.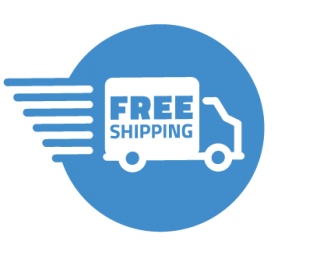 We arrange delivery directly from the German warehouse.
Free Shipping 
3-5 days
Standard Shipping

3-5 days

Large Shipping

5-7 days

* We have warehouses across the whole Europe

  Shipment will be fast and cheap.
 *Affected by COVID-19, our delivery maybe a little slower.
Where we fulfill your order?
- We have warehouses in Germany, France, Italy, Spain, and Poland, and usually we will choose the warehouse closest to you for delivery. This approach will greatly reduce shipping costs and shorten the delivery time.
Do I need to pay additional fees such as VAT?
- NO. You needn't pay any extra money other than your order. Because our products are stored in European warehouses and are also shipped from European warehouses, VAT is already included in the price.